The Gunn Cut made a terrific return. Champ model as the basis and rocking a 4mm Super Glue for perfect grip. Amazing, isn't it? You have been waiting for the return of the roll finger for quite some time. As you have probably guessed from the name, the adhesive foam rolls around the fingers in this cut and thus offers more damping and a larger contact surface.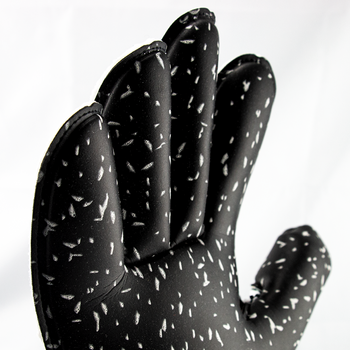 Gunn Cut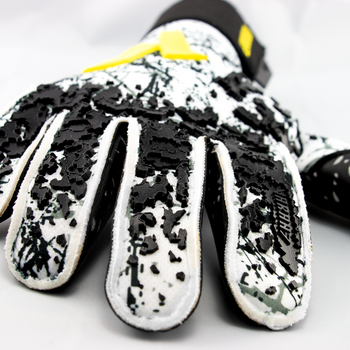 Soft Tech Body Material+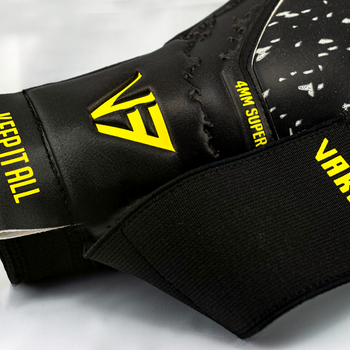 Extended Abrasion Zone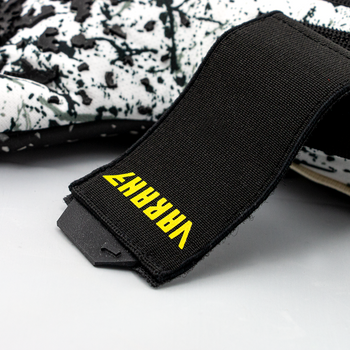 Elastic Strap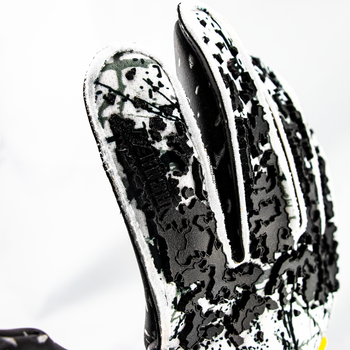 3D Silicone
The Gamechanger collection
The KEEPERsport Varan7 family is expanding.
Any questions?
Can this goalkeeper glove be personalised?

Unique personalisation can be created in our print confirgurator. Regardless of it being a logo, text or coat of arms, we can do all!
Are there any more Varan7 gloves?

There are already a bunch of Varan7 gloves available, more coming soon!
How long do I have to wait until I get my gloves?

Shipping may take 3-7 business days depending on your location. Find out more here.
Is there a finger support version of this model?

Due to the professional-level nature of this model, there will be no finger support model added to the Varan7 Hero NC Blackout.
Questions about goalkeeping products or goalkeeping in general?

Should you have any more questions, feel free to contact us. Our customer service team will help you out.