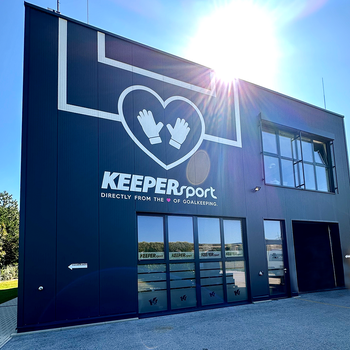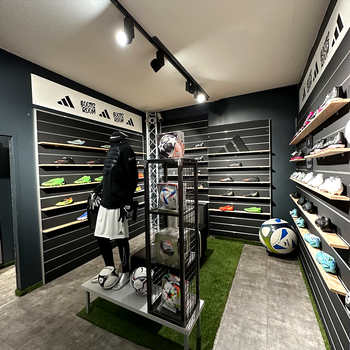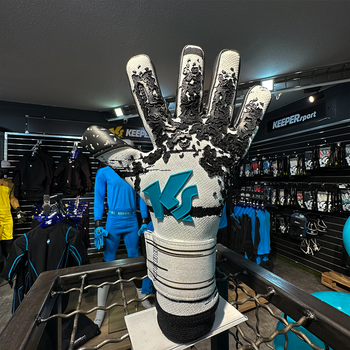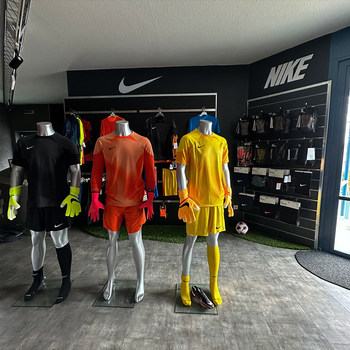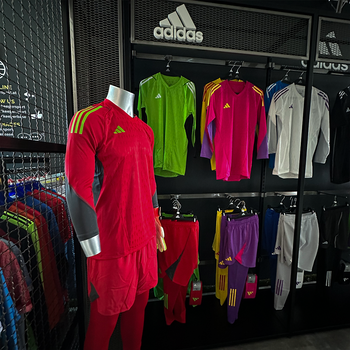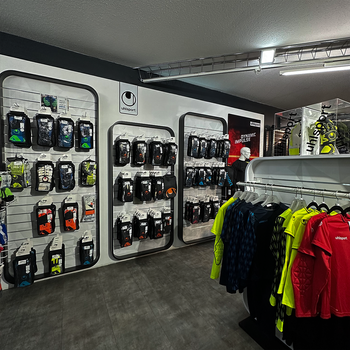 Welcome to the world's largest goalkeeper store - KEEPERsport! While we may not have a physical store in your country, our soccer haven awaits you in Austria. Imagine a place where your soccer dreams come true - that's called the KEEPERbase, our Austrian store, packed with top-notch goalkeeper gear and staffed by enthusiasts ready to assist. And the best part? You can explore our world of goods anytime on www.keepersport.net. No matter where you are, we're here to make sure your goals are within reach. Join our global community of keepers and gear up for success!

Should you visit the KEEPERbase, you'll discover top-notch goalkeeper gear from leading brands. Our warehouse boasts an unparalleled selection of over 500 kinds of goalkeeper gloves- a truly unique offering not found in any other goalkeeper store. But that's not all; we also stock soccer boots, goalkeeper jerseys,training clothes, Eequipment, and much more.
Our team of seasoned goalkeeper experts is here to assist you with years of expertise in the field. Whether you shop online or in person, you can expect swift delivery and top-notch customer service. Explore the best gear for your success on the pitch at KEEPERsport!

Closed on Mondays
Tuesday: 2:00 p.m. - 6:00 p.m
Wednesday: 2:00 p.m. - 6:00 p.m
Thursday: 2:00 p.m. - 6:00 p.m
Friday: 12:00 - 18:00

Being a goalkeeper demands a combination of passion and responsibility, qualities that KEEPERsport wholeheartedly embraces. The exceptional range of our goalkeeping products is a testament to our unwavering commitment to goalkeepers. With over two decades of experience and expertise, KEEPERsport plays a pivotal role in the success of goalkeepers everywhere. It comes as no surprise that numerous professionals place their trust in KEEPERsport, as the brand truly grasps the significance of preventing goals, a shared aspiration of every goalkeeper.

In the KEEPERbase, it's not just goalkeepers who find what they're looking for, but field players too. Our new BOOTSROOM offers an exclusive selection of soccer shoes. Whether you're guarding the goal or scoring goals, you'll find the perfect soccer shoes here to shine on the field.