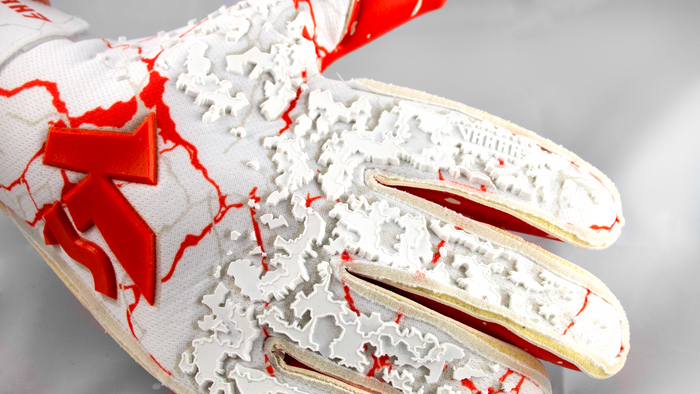 Perfect fit
The extremely soft Soft-Tech-Body (STB) adapts to each hand individually beside making these goalkeeper gloves super comfortable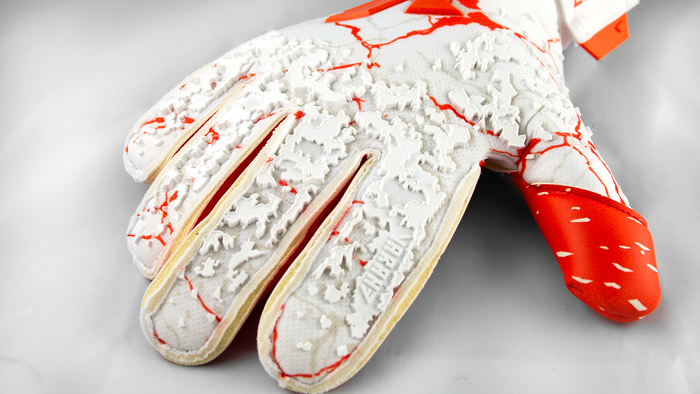 All advantages of the gunn cut
The Varan7 Champ GC has all the advantages of the popualr rolled cut such as the more natural feeling and larger latex area that you can use to save more shots.
The best grip
The 4mm Super Glue professional palm foam in oreange is a trademark of excellent grip. Added grip elements for even more grip. This latex is a perfect combination of grip and durability.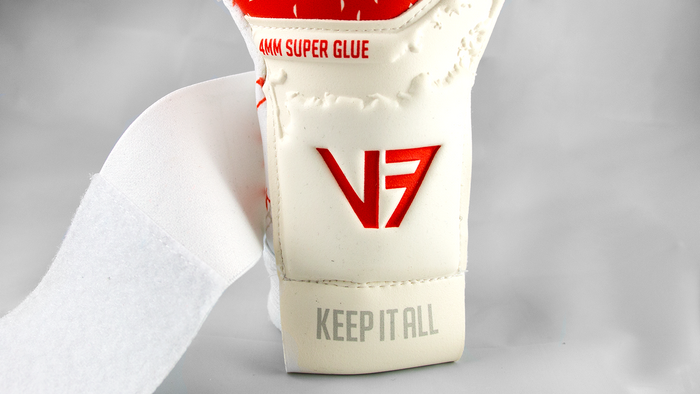 Wrist stability
Secure your wrist with a proven and established strap.
Find out more about the Varan7 Champ GC
Everything comes together in the Varan7 Champ GC. The popular rollfinger cut is available for the first time with none other than the extremely sticky professional adhesive foam: the 4mm Super Glue . These goalkeeper gloves from KEEPERsport make goalkeepers better! The Varan7 Champ Gunn Cut Gamechanger model is the most comfortable glove you have ever worn. It is the lightest too! Check out the video:
Should you have any questions, we'll be more than happy to answer!