Shadowbeast – Die Mutation des Predators
Shadowbeast – Mutation of the Predator
DOMINATE THE GAME, YOUR BOX, YOUR RESULT.
Der furchteinflößendste Torwarthandschuh aller Zeiten! Nach dem Revival 2018 und einigen technischen als auch farblichen Updates 2019 sind die Predator Torwarthandschuhe ab Januar 2020 vollkommen neu und genetisch modifiziert worden! Mit über 400 Grip-Elementen auf der Rückhand strahlst du ab sofort pure Aggressivität und brutale Power aus.
DOMINATE THE GAME, YOUR BOX, YOUR RESULT.
The scariest goalkeeper glove ever! After the Revival 2018 and some technical and color updates in 2019, the Predator goalkeeper gloves have become completely new and genetically modified from January 2020! With over 400 grip elements on the backhand, you radiate pure aggressivity and brutal power.
Technische Infos
Technical details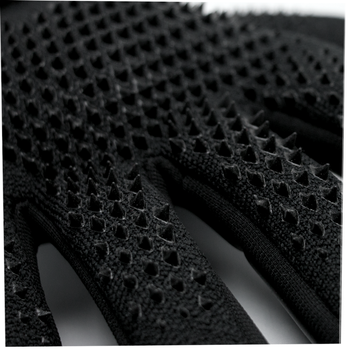 Demonskin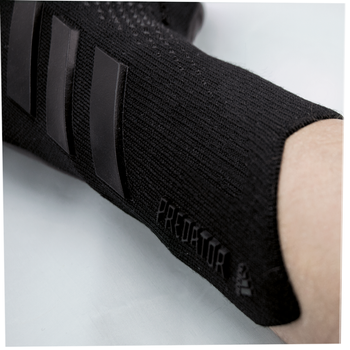 Verlängerter Einschlupf ohne Lasche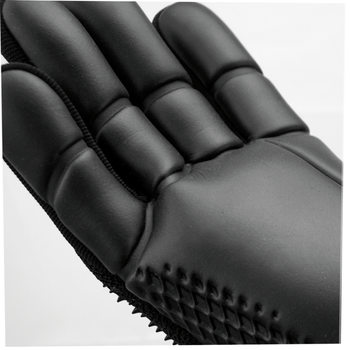 Flexzonen mit URG2.0 Belag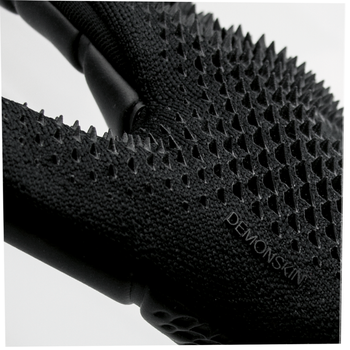 NEW Knitted-Material mit über 400 Gripelementen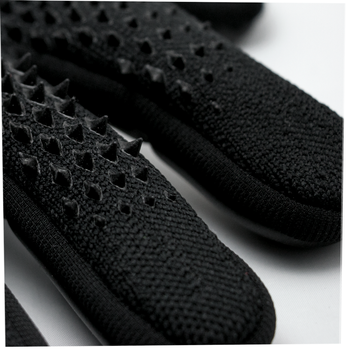 Single Piece Gusset mit Negative Cut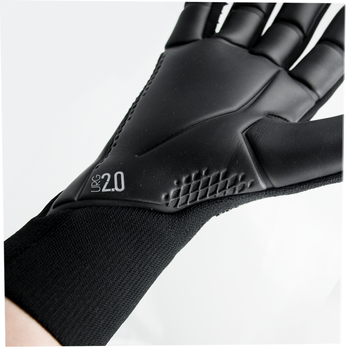 URG2.0 Haftschaum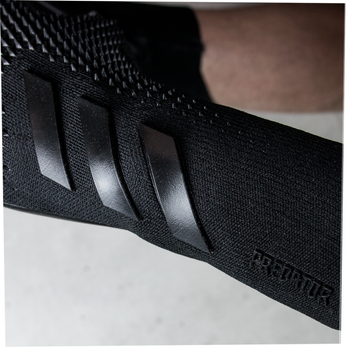 NEW design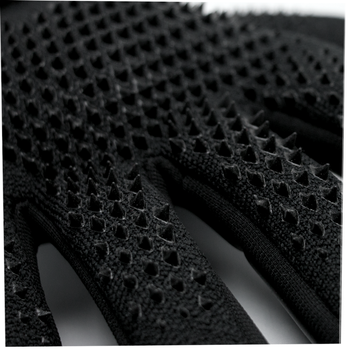 Demonskin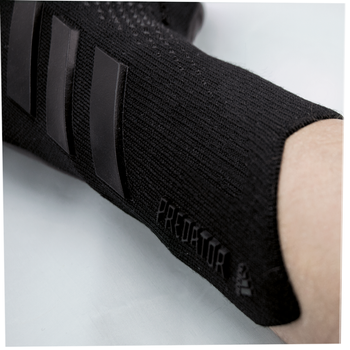 Extended entry without straps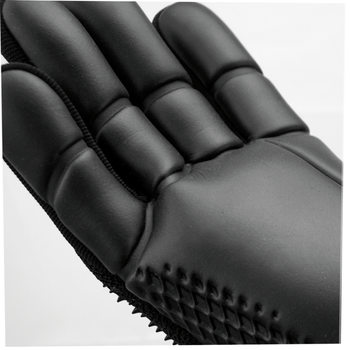 Flex zone with URG2.0 adhesive foam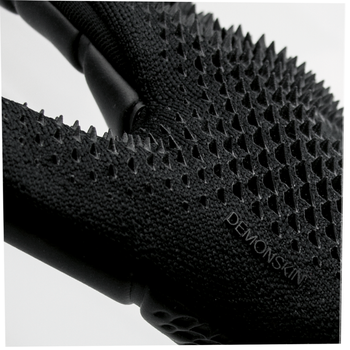 New material with over 400 grip elements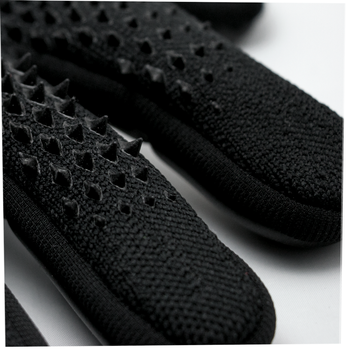 Single Piece Gusset with Negative Cut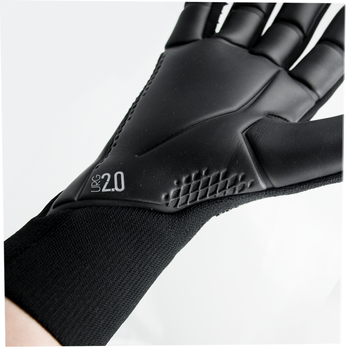 URG2.0 adhesive foam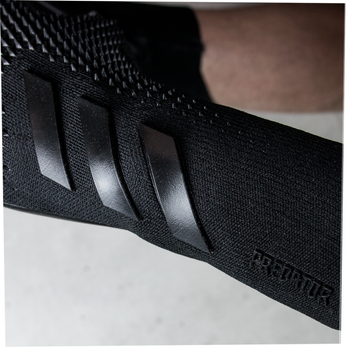 NEW design
Demonskin
Die tierähnlichen, scharfen "Grip-Elemente" (über 400!) aus Silikon sind quer verlaufend auf der Rückhand platziert und versprechen mehr Kontrolle und Power beim Fausten. Um eine perfekte Passform am Handgelenk zu garantieren, wurde der Einstieg deutlich verlängert. Deswegen sind die neuen Predator GL Pro NC Modelle erstmals ohne (abnehmbarer) Lasche!
360 Design – 360 Control
Die Oberhand aus überarbeitetem Knitted-Material in Kombination mit den völlig neuen "Single Piece Gussets", die perfekt mit der neuen Handinnenfläche harmonieren, versprechen noch engeren Ballkontakt an den Fingern. Dadurch erreichst du den ultimativen Grip und die maximale Kontrolle des Balles.
Grip
Geboren aus einer Gentechnik-Mutation: Anatomisch platzierte Flex-Zonen in den Fingern und der Handfläche ahmen die natürlichen Bewegungen der Hand nach. Sie verhindern das Einsacken des URG2.0-Belages und bieten Bewegungsfreiheit an den richtigen Stellen. Außerdem bietet die verlängerte Handfläche eine vergrößerte Ballkontaktfläche.
Demonskin
The animal-like, sharp grip elements (over 400!) are made of silicone and are placed across the backhand and grant more control and power when fisting. In order to guarantee a perfect fit on the wrist, the entry has been significantly extended. The new Predator GL Pro NC models are now available without a (removable) strap for the first time!

360 Design – 360 Control

The knitted backhand is made of reworked, reinvented and redesigned material in combination with the completely new Single Piece Gussets, which harmonize perfectly with the new palm, grant even more natural ball contact on the fingers. This gives you the ultimate grip and maximum control.
Grip

The result of genetic engineering, a mutation: anatomically placed flex zones in the fingers and palm mimic the natural movements of the hand. They prevent the URG2.0 covering from sagging and offer freedom of movement where it matters the most. There is more: the extended palm offers an enlarged ball contact area.
Die passenden Fußballschuhe
Matching football boots
KEEPERcast #41 mit Michael Ian Mills
KEEPERcast #41 with Michael Ian Mills
Der Erfinder des Predator GL NC's im Exklusivinterview!
Unser Host Martin Krenn durfte mitten in der Entwicklungsphase der neuen Predator Torwarthandschuhe ein exklusives Interview mit Michael Ian Mills führen. Der Produktmanager von adidas gewährt in einem sehr interessanten KEEPERcast tiefe Einblicke. Er verriet unter anderem die Zusammenarbeit und Meinungen der Profitorhütern in der Testphase und liefert natürlich alle technischen Informationen.
Unbedingt reinhören!
An exclusive interview with the inventor of the Predator GL NCs!
Our host Martin Krenn was able to conduct an exclusive interview with Michael Ian Mills during the development phase of the new Predator goalkeeper gloves. The adidas product manager shares deep insights in a very interesting KEEPERcast. Among other things, cooperation with professional goalkeepers will be revealed, as well their experiences and opinions during the test phase. Tag along for all the technical information.
Do not miss it!


Was denkt KEEPERsport?
What is the opinion of KEEPERsport?
Die Torwarthandschuh-Experten von KEEPERsport analysieren den neuen Predator GL Pro NC mit ihrer persönlichen und ehrlichen Meinung:
The goalkeeper glove experts of KEEPERsport have tested the new Predator GL Pro NC and are happy to share their experiences: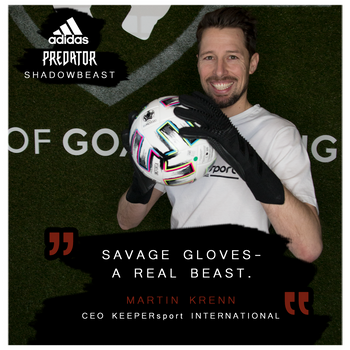 Martin Krenn - CEO of KEEPERsport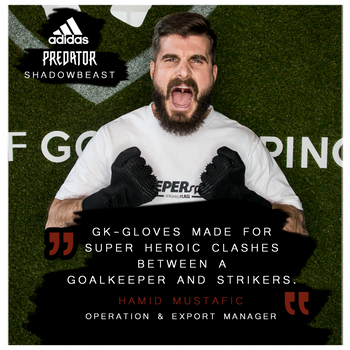 Hamid Mustafic - Operation & Export Manager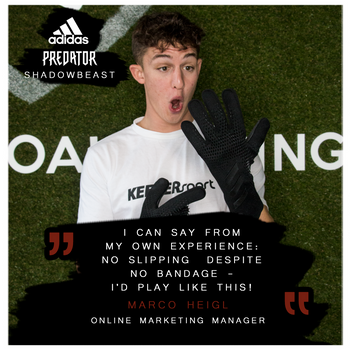 Marco Heigl - Online Marketing Manager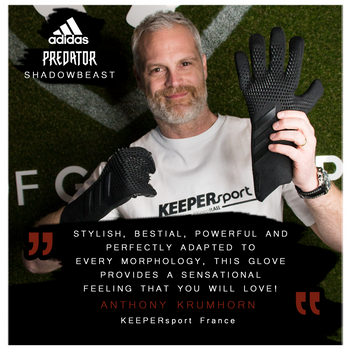 Anthony Krumhorn - KEEPERsport France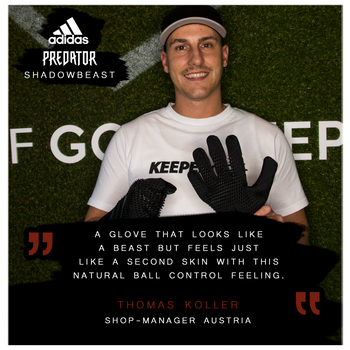 Thomas Koller - Shop Manager Austria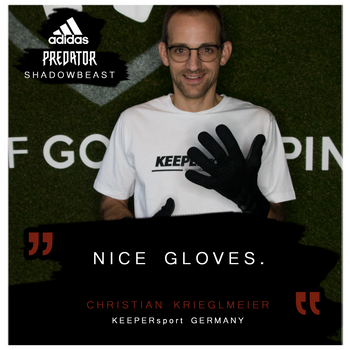 Christian Krieglmeier - KEEPERsport Germany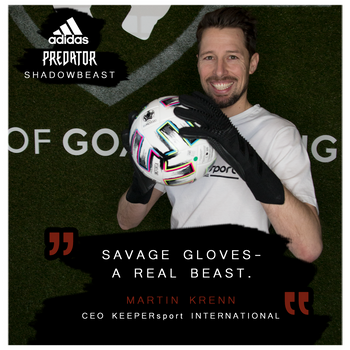 Martin Krenn - CEO of KEEPERsport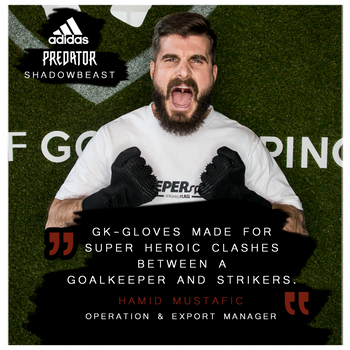 Hamid Mustafic - Operation & Export Manager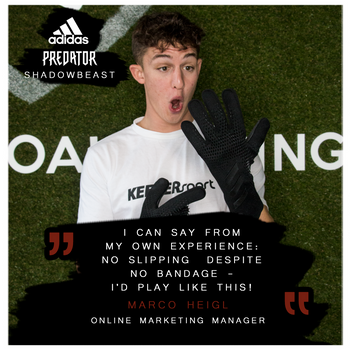 Marco Heigl - Online Marketing Manager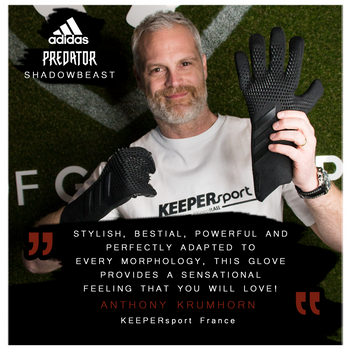 Anthony Krumhorn - KEEPERsport France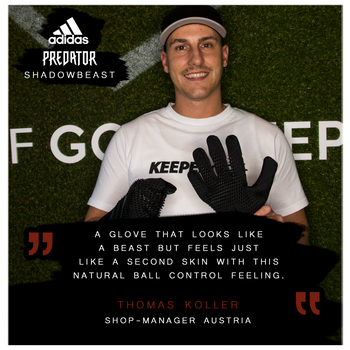 Thomas Koller - Shop Manager Austria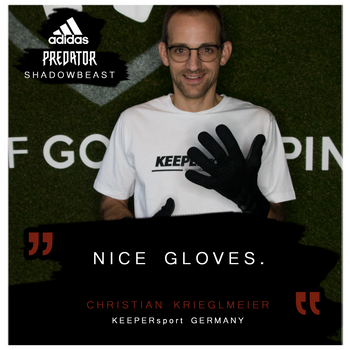 Christian Krieglmeier - KEEPERsport Germany
"Zu Beginn, als ich von dem Konzept gehört habe war ich skeptisch. Das finale Produkt ist aber wirklich überragend. adidas spricht nicht zu Unrecht von einer "Glove-Mutation": Nicht vergleichbar mit bisherigen Torwarthandschuhen ohne Lasche. Der neue Predator spielt für mich optisch, technisch und auch vom Fitting her in einer anderen Liga."
- Martin Krenn,
CEO of KEEPERsport & Host of KEEPERcast
"I was skeptical at first when I heard about the concept but the final product really is outstanding. adidas defined it as a glove mutation and that turned out to be no overstatement. It is nothing like any previous strapless goalkeeper glove. I think that the new Predator belongs to a league of its own: optically and technically too. And it fits like no other glove."
- Martin Krenn,
CEO of KEEPERsport & Host of KEEPERcast