NIKE Phantom Fire Pack
NIKE Phantom Fire Pack
Das Phantom brennt!
Nach dem NIKE Dream Speed Drop, bei dem die Mercurial Fußballschuh- und Torwarthandschuhmodelle in dunkelblau designed wurden, bekommen jetzt die Phantom Fußballschuhe einen neuen Anstrich.
Passend zum exklusiven Bright Mango-Makeover haben wir auch diesmal wieder die Vapor Grip 3 und Mercurial Torwarthandschuhe für dich:
The phantom is burning!
After the NIKE Dream Speed Drop, during which the Mercurial football boots and goalkeeper glove models were designed in dark blue, now the Phantom football boots get a new coat of paint as well.
Matching the exclusive Bright Mango Makeover, we once again have the Vapor Grip 3 and Mercurial Goalkeeper Gloves for you:
NIKE Profi Sondermodelle
Spiele die die Profitorhüter mit den streng limitierten Sondermodellen. Der Profihaftschaum, mit dem Roman Bürki, Jordan Pickford, Thibaut Courtois & Co. in den großen Spielen auflaufen, bietet noch besseren Grip und eine noch bessere Dämpfung. Wie immer gilt bei den Promo Torwarthandschuen von NIKE: wer zuerst komm, mahlt zuerst. Diese Modelle sind nur in geringer Stückzahl und nur bei ausgewählten Torwartspezialisten verfügbar.
Professional NIKE specials
Play like the pros with the strictly limited special models. The pro contact foam offers an even better grip and impact absorption and will be introduced in the big games by Thibaut Courtois & Co, Roman Bürki and Jordan Pickford.
As always, the NIKE Promo Goalkeeper Gloves models adopt the first come, first served principle. These goalkeeper gloves are only available in limited quantity and only at chosen goalkeeper specialists.
NIKE Phantom Fire Fußballschuhe
Mit der bahnbrechenden Technologie der Vorgängerversionen wurden die Vision und Venom Modelle in Kontrast gestellt. Der Phantom Venom präsentiert sich in Bright Mango mit dem klassischen weißen Swoosh, während sich der Phantom Vision sich überwiegend in grau mit orangefarbenen Details zeigt.
Überzeuge dich selbst:
NIKE Phantom Fire Football Boots
The Vision and Venom models have been compared to the groundbreaking technology of the previous versions. The Phantom Venom presents itself in Bright Mango with the classic white Swoosh, while the Phantom Vision is predominantly in gray with orange details.

Take a look yourself: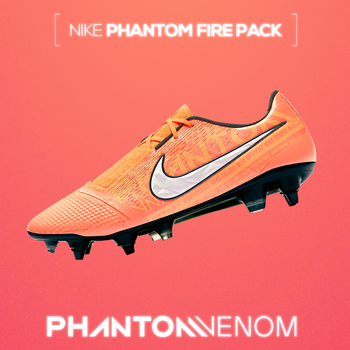 Phantom Venom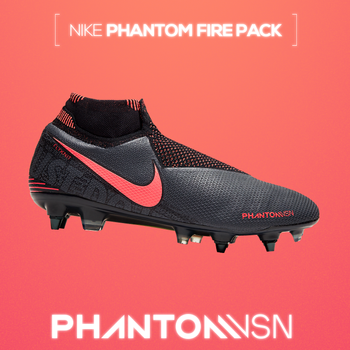 Phantom Vision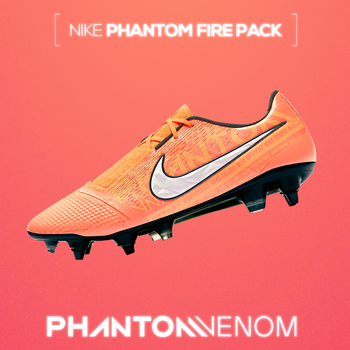 Phantom Venom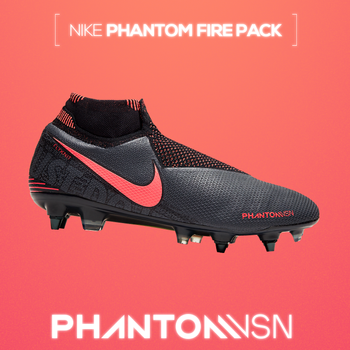 Phantom Vision
Entdecke mehr von NIKE
Discover more from NIKE