NIKE Future Lab
NIKE Future Lab
Bewährte Mercurials und Vapor Grip Torwarthandschuhe in rot-blau
Die Zukunft des Torwartspiels ist angekommen! Sie leuchtet heller und ist auffallender denn je zuvor. Mit der brandneuen Future Lab Kollektion startet NIKE in eine neue Ära der Innovation. Eine gelungene Farbkombination, mit der die Profitorhüter wie Joe Hart, Alisson Becker und Roman Bürki ab Januar 2020 spielen werden.
Starte jetzt mit den auffallenden Torwarthandschuhen in die neue Saison:
Legendary Mercurial und Vapor Grip goalkeeper gloves in red/blue
The future of goalkeeping is here, and it superseeds every expectation. With the brand new Future Lab collection, NIKE is entering a new era of innovation. Get started with the impressive goalkeeper gloves and football boots. Get used to seeing this striking colour combination because professional keepers like Joe Hart, Alisson Becker and Roman Bürki will play in these colours from January 2020.
Start the new season with the striking goalkeeper gloves:

NIKE Profi-Sondermodelle
NIKE professional special models
Genauso spielen wie die Profitorhüter? Die streng limitierten Profi-Sondermodellen machen das jetzt möglich! Der Profihaftschaum, mit dem Ederson & Co. in den großen Spielen auflaufen, bietet noch besseren Grip und eine noch bessere Dämpfung. Entwickelt für die schärfsten Schüsse und die größten Belastungen des Profisports. Wie immer gilt bei den Promo Torwarthandschuhmodellen von NIKE: wer zuerst kommt, mahlt zuerst. Diese Torwarthandschuhe sind nur in geringer Stückzahl und nur bei ausgewählten Torwartspezialisten verfügbar.
Want to play like the pros? It has never been easier with the new pro special models! They have been updated with improved grip and cushioning. Ederson & Co have already put their trust in the new models. As always, the first come - first served principle is put into effect with these new promo models, keep in mind that these are only available from chosen goalkeeper specialists
Fußballschuhe
Football boots
Neben den altbewährten Tiempo, Mercurial (Vapor und Superfly) und Phantom Venom Fußballschuhmodellen hat sich NIKE auf die nächste Generation des Phantom Vision Silos konzentriert. Dieser Fußballschuh wurde mit einer überarbeiteten Passform, einer hervorragenden Textur und einem einfachen Einstieg aufgerüstet, um den hohen Leistungsanforderungen des Torwartspiels gerecht zu werden.
Vervollständige dein Matchoutfit und hol dir die Fußballschuhe von NIKE:
In addition to established Tiempo, Mercurial (Vapor and Superfly) and Phantom Venom footbal boots, NIKE has focused on the next generation of the Phantom Vision. These boots have been upgraded with a revised fit, excellent texture and easy entry to meet the high performance requirements of goalkeeping.
Complete your match outfit and get your football boots from NIKE: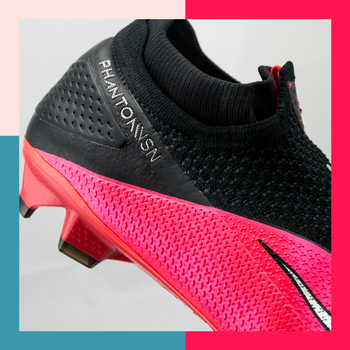 Phantom Vision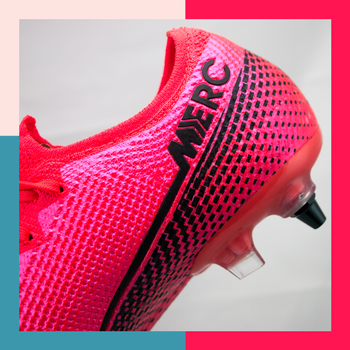 Mercurial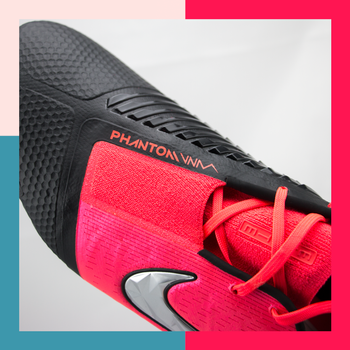 Phantom Venom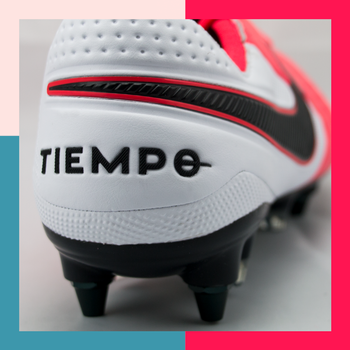 Tiempo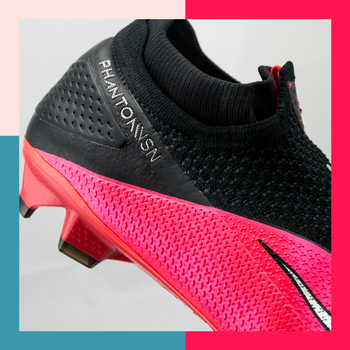 Phantom Vision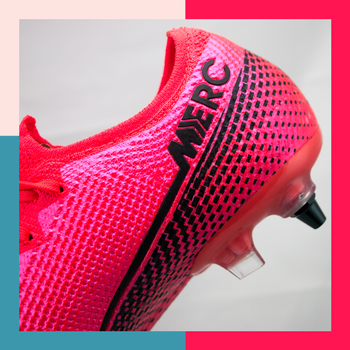 Mercurial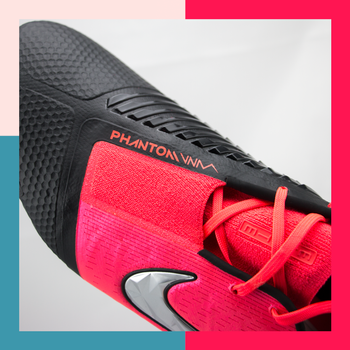 Phantom Venom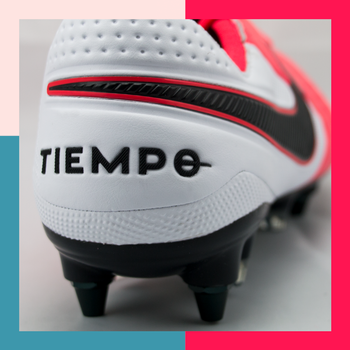 Tiempo
Das war noch nicht alles!
Vereinheitliche dein Look am Fußballplatz mit den Textilien und Trainingsequipments für dein Torwarttraining:
Wait! There's more!
Get matching outfit with textiles and training equipment:
Entdecke mehr von NIKE
Discover more NIKE