VARAN 4 goes #FLASHCORAL
OUR SUCCESS STORY IN A NEW AND FRESH LOOK!
#FlashCoral is the brand new design of the VARAN 4 goalkeeper gloves range. These gloves not only bring a new look but of course the usual high KEEPERsport quality standards for the best performances between the posts!
The top model: HERO NC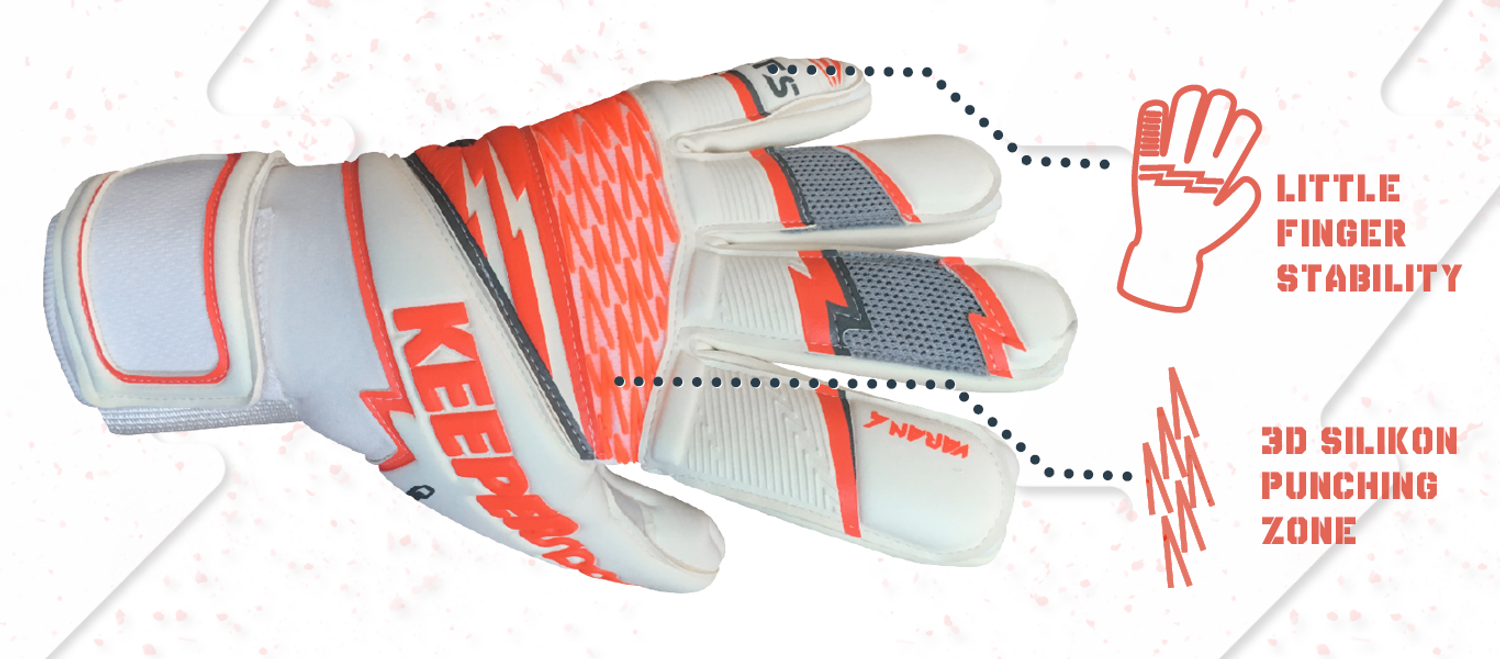 Die leuchtenden Elemente verbinden sich mit den zusätzlich verwendeten Farben Weiß und Anthrazit zu einem auffälligen, frechen, aber dennoch keineswegs überdrehten Style. Einige unserer Profipartner waren in den letzten Tagen bereits damit auf Top-Niveau zu sehen, was wieder einmal beweist, dass die von uns entworfenen Handschuhe ganz einfach zusammengefasst ein extrem gutes Preis-/Leistungsverhältnis und zudem eine herausragende Griffigkeit vorweisen können. Alle unsere Neonkorall-Artikel sind zudem insgesamt farblich aufeinander abgestimmt und somit perfekt kombinierbar – Torwartherz, was willst Du mehr?!?
Pro models
Matching training and Match Textile
Special packages