KEEPERcast was the first major podcast about the goalkeeping, goalkeeper gloves and all other goalkeeping topics that help goalkeepers. Our host Martin Krenn speaks to professional goalkeepers, professional goalkeeping coaches, product managers and all familiar faces from the goalkeeping world. No more boring car trips, fitness sessions or anything else. Simply subscribe to the KEEPERcast and be there. One thing is certain: nobody is spared in these interviews

Aktuelle Folge - KEEPERcast #47 mit Thibaut Courtois
Zweifacher Englischer und Spanischer Meister, einmaliger Europa League Champion und bereits über 90 Spiele für die beglische Nationalmannschaft - die Rede ist natürlich von Real Madrids Nummer 1: Thibaut Courtois. In unserer aktuellen Folge des KEEPERcast, dem ersten deutschen Torwart-Podcast, sprechen wir mit einem der erfolgreichsten Torhüter der Welt über seinen Werdegang, das Torwartspiel des modernen Torhüters und gehen speziell auf die Produkte seines Sponsors "NIKE" ein. Hör jetzt rein und erhalte spannende und einzigartige Einblicke in die Torwartwelt eine absoluten Welttorhüters!
Jetzt NIKE Motivation shoppen
The football highlight of the year.
During this KEEPERcast EM special, our host Martin Krenn analyzes the goalkeeping game of the European Championship 2020 with the help of goalkeeping experts Michael Gspurning (goalkeeping coach Union Berlin) and Renè Vollath (number 1 Türkgücü Munich). Look forward to interesting takes on this topic, exciting goalkeeper conversation and much more!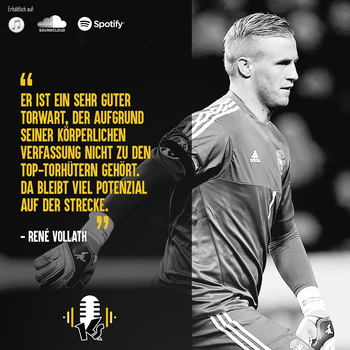 Renè Vollath on Kasper Schmeichel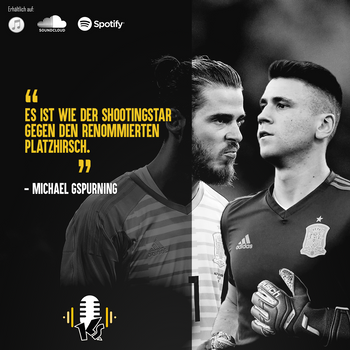 Michael Gspurning on De Gea und Unai Simon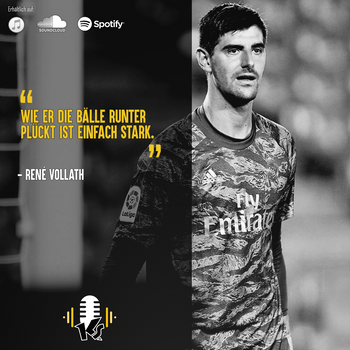 Renè Vollath on Thibaut Courtois
We will ask goalkeeping experts your questions in various podcast formats. Send us your message to ask(at)keepercast.net. Also via Facebook Message, Instagram Message or on Twitter under the hashtag #AskKEEPERsport .. We will forward everything directly and uncensored to our guests.



Mehr Infos über den KEEPERcast #15 mit Ralf Fährmann findest du hier >>
Mehr Infos über den KEEPERcast #13 mit Kevin Trapp findest du hier >>