The brand new Predator goalkeeper gloves and football boots have been worn by many professional goalkeepers during the return of 2020/2021 UEFA Champions League, UEFA Europa League and UEFA Women's Champions League. These models are now available!
Get the same boots & gloves as Neuer & Co.
ERROR: Content Element with uid "119658" and type "ksmatrix_tilesslider" has no rendering definition!
Predator goalkeeper gloves
Anatomically placed flex zones in the fingers and palm mimic the natural movements of the hand. They prevent the URG2.0 covering from sagging and offer freedom of movement where it matters the most. There is more: the extended palm offers an enlarged ball contact area.
Demonskin has 406 spikes that are made of silicone and are placed across the backhand and grant more control and power when fisting. In order to guarantee a perfect fit on the wrist, the entry has been significantly extended. The new Predator GL Pro NC models are now available without a (removable) strap for the first time!
The knitted backhand is made of reworked, reinvented and redesigned material in combination with the completely new Single Piece Gussets, which harmonize perfectly with the new palm, grant even more natural ball contact on the fingers. This gives you the ultimate grip and maximum control.

Choose a fitting goalkeeper glove for yourself:
adidas football boots
Get the matching football boots from adidas and save 25% with our Gloves+Boots deal.
Choose your boots:
Predator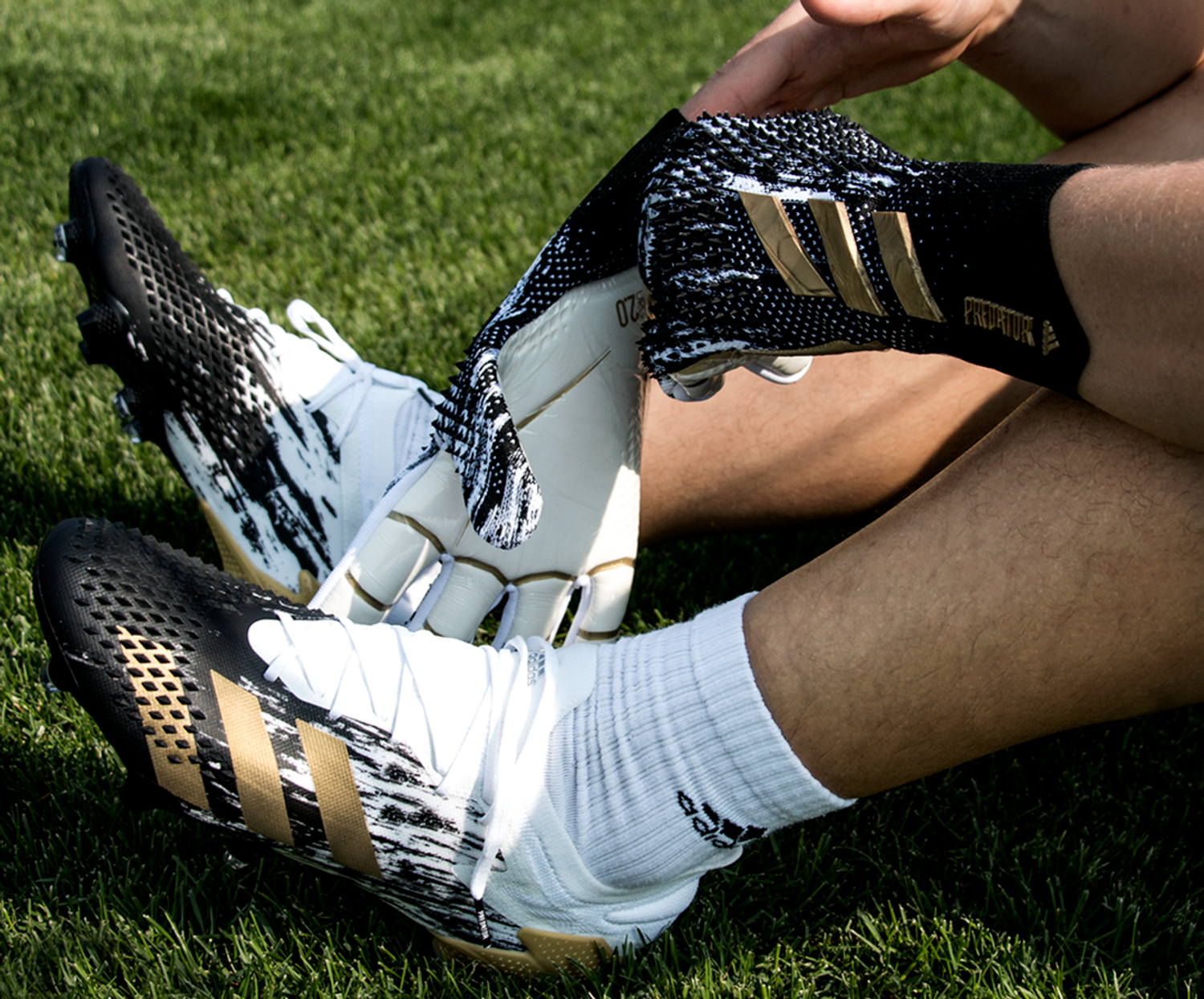 Copa