Encryption Pack
adidas reveals the Encryption Pack – an understated grey and green colour up for Predator, NEMEZIZ, X and COPA. Individual camouflage designs have been crafted for each boot, juxtaposed against a matte finish to create a sleek and unique pattern for each silo. In addition the new Predator goalkeeper gloves are also available!

NEMEZIZ 19 features a matte grey colouring with an all over camouflage pattern on the boot; made up of a variety of light and dark grey shades, with the three stripes in a solar orange to pop against the muted background.

X 19 has received a traditional camouflage colouring of dark greens primarily on the collar and heel of the boot. This is blended with a matte green finish, with solar orange accents adding a bold twist.

Predator 19 has the full camouflage effect with lighter greens than the X19. This colourway and pattern are highlighted against a sock upper in a darker green. White accents standout against the greens of the design.

COPA 19 features a more muted camouflage design, in a variety of dark greys running along the heel and sole plate. The space grey upper contrasts against the camouflage pattern and accents have been created in a sollar yellow for a colour pop against the greys of the boot.

Encryption Pack will be worn on pitch from tomorrow by some of the world's top players including Leo Messi, Paul Pogba, Gabriel Jesus, Mohamed Salah, Roberto Firmino, Paulo Dybala, Thomas Müller, James Rodríguez, Diego Costa and Mesut Özil.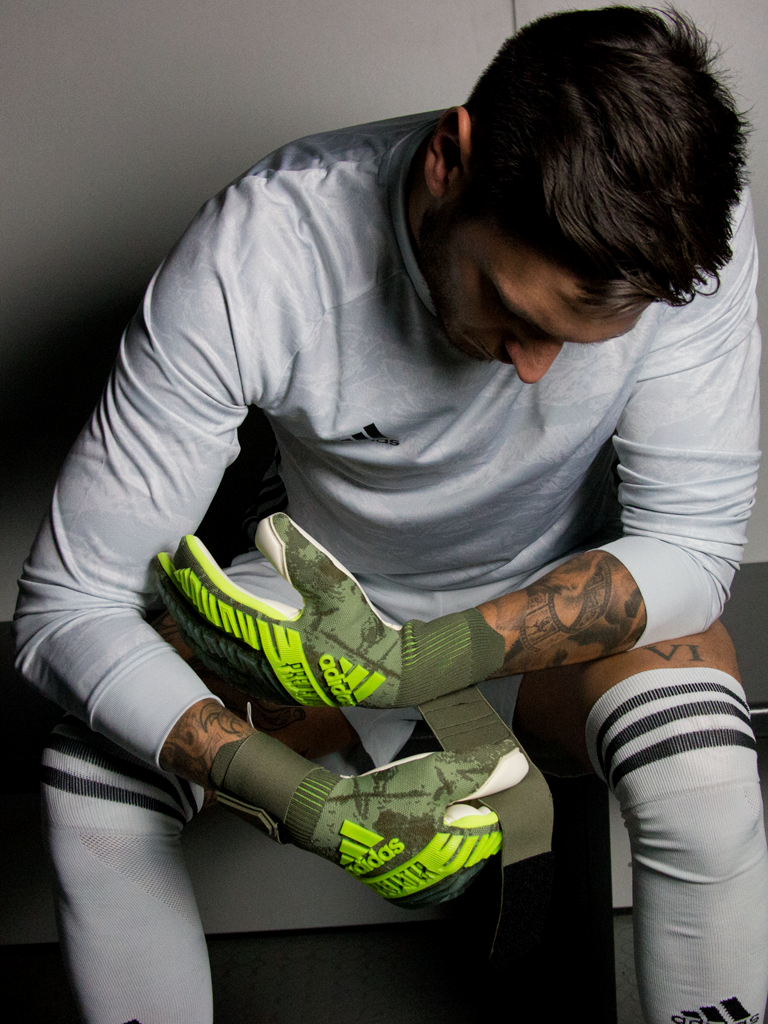 Complete your look
Adidas Predator Pro NC Promo
The new Predator goalkeeer gloves have fitting football boot silos for from the Encryption Pack, naturally. There are unique camouflages for each and every model. Camouflages are combined with a matte finish to create a unique pattern for each silo.
Which type are you? What's more important to you: ball control (Predator), speed (adidas X), creativity (Nemeziz) or classic (Copa)? You decide!
ERROR: Content Element with uid "103682" and type "ksmatrix_tilesslider" has no rendering definition!