uhlsport UNLIMITED, brandnew - if you preorder now you can see yourself as one of the first Goalkeepers with this flashy new Design: The soon to be published #SPEEDUPNOW Collection is remarkable in terms of colour combination, yellow, black and blue, as well as in innovation and progress. Technological aspects were always the main focus that's why uhlsport gloves belong to the very best.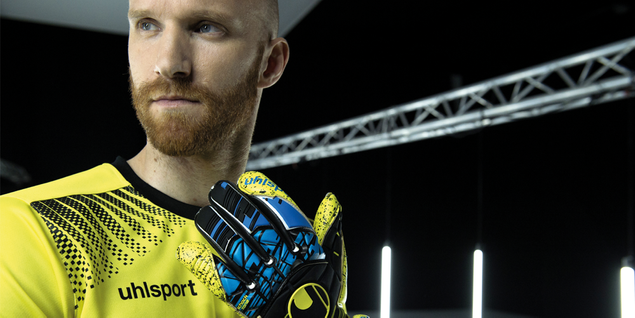 The "Mission" uhlsport is following speaks for itself: "We are proud of our independent Attitude and our Identity. We strive for always questioning the current state. It's not the past which drives us forward. Every season we are trying to get closer to the Ideal and so we turn to the independent, different thinking humans of this world and we are always trying to be as close to everybody as possible. " Not only Values, but also Character is what makes uhlsport different. Part of the Marketing strategy is to communicate the aspects of the Difference as well as the unique Character of the brand.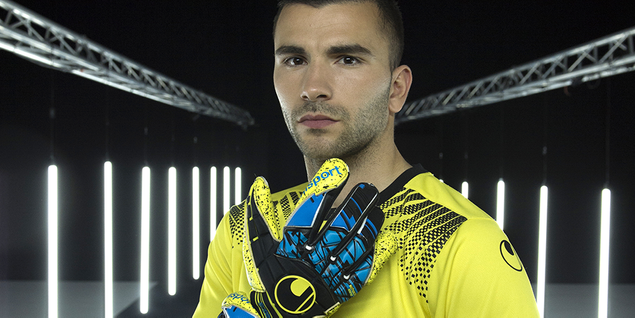 uhlsport as a German company feel the importance of technology. The biggest demand starts in Ballingen, Germany, with the concept of every single product. The most important aspects are best possible features. That means that uhlsport always need to have a direct strategy. Developers need to have strict goals which they try to achieve. The Best is not enough seems to be an uhlsport slogan. Coincidence is a foreign word. Because of this many professional goalkeepers swear by uhlsport Gloves.
Sondermodelle