We proudly present: the KEEPERdummy — the star of every training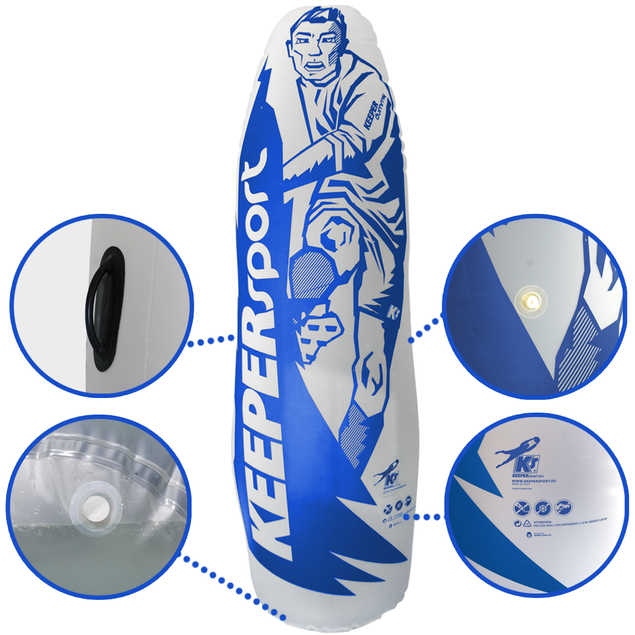 The popular KEEPERdummy has been further improved and is now flexible, more resistant and weighs less …
The dummy makes it possible to train real match situations by simulating opponents. It can also add to normal team trainings because it is much more versatile than e.g. an actual soccer wall. Its threedimensional shape and the height of 2.05 meters (this equals the average height of a jumping player) represent other players in a most realistic way.
The KEEPERdummy is very versatile. It is suitable for coordinative and core stability exercises as well as tactical exercises. It can further be used to tackle the fear of duels. Goalkeepers can try out body contact without running risk of getting injured.
The dummy was tested on all surfaces: grass, artificial turf and hard ground.
Improvements and benefits:
Material: lightweight, more robust and a lot more flexible
Water tank: An integrated structure reduces the amount of water ­needed. As a result, the dummy can be transported easier.
Design: the illustration was reworked and is now Ks-blue
Shape: ergonomically designed, to better simulate opponents
Height: 205 cm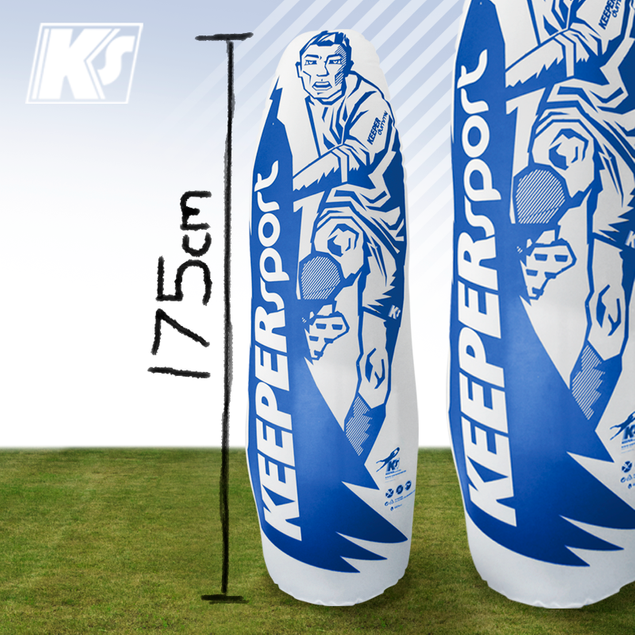 OUT NOW: KEEPERdummies for's young goalies

We now offer dummies also in a smaller size. The "Junior Dummy" is shorter than the normal one with only 175 cm in height. This means young newcomers can now also train without worrying about injuries and enjoy all the other benefits a dummy brings!
And the price? € 159.00 per dummy. As usual we also offer quantity discounts. To view product details klick onto the image on the left.
Watch our Product Video